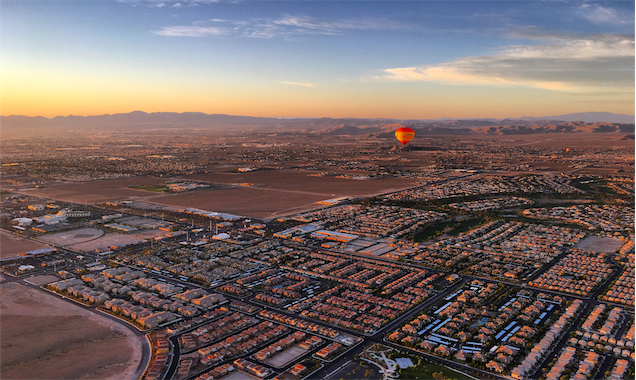 People have flown in hot air balloons ever since the late 1700's and it's something that I have always wanted to do.  Unlike flying in an airplane, there is something unique about a balloon flight because you get a 360 degree view of everything around you.  Another characteristic that makes it really special is how quiet it can be.  You are just floating in the air and it's actually a very calming experience.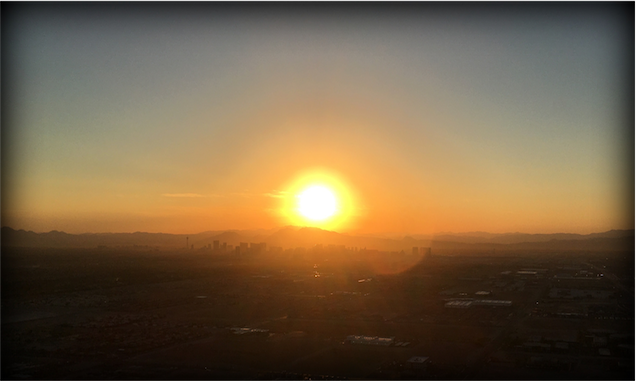 Vegas Balloon Rides offers exceptional sunrise flights over Las Vegas.  During your flight, you'll get to watch the sunrise up over the very famous, Las Vegas strip and then enjoy fantastic views of the surrounding desert and Red Rock Mountains.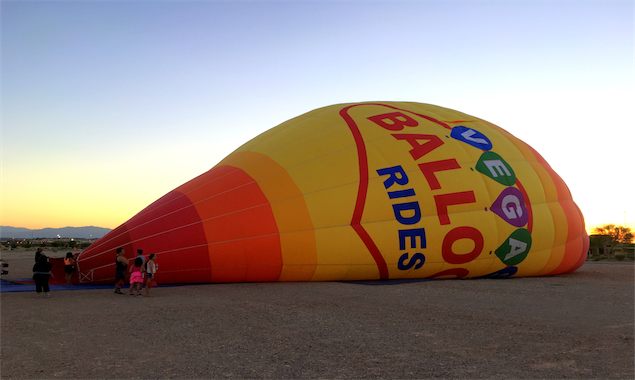 The experience begins by taking a van ride to the launching point where you'll watch the crew prepare the balloon and get it inflated.  After going over some quick safety tips and provided with water for your journey, you will be up, up, and away!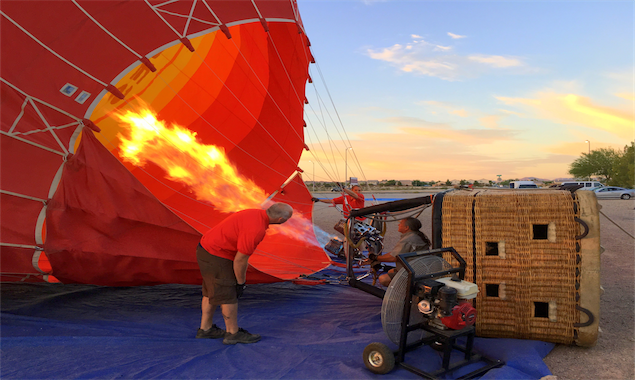 Our excellent pilot, Gary took us to an altitude of around 4,000 feet where we watched the sunrise and enjoyed the spectacular bird's eye view.  After taking in the scenery for a while, we then slowly descended and drifted silently over the countryside and surrounding neighborhoods.  This part was really cool!  We were flying so low that we could even talk to people out walking their dog and watering plants in their own backyard.  It was quite the experience!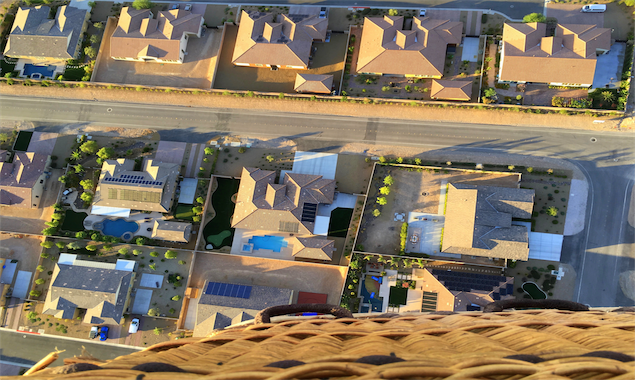 After landing, a traditional champagne toast was held to help celebrate our wonderful adventure.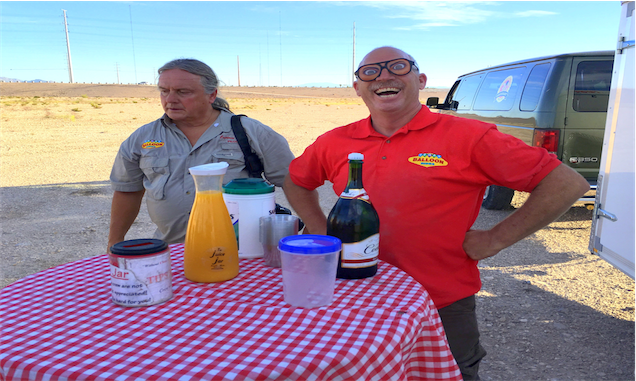 I was very impressed with the entire hot air balloon experience.  The flight was amazing and the crew was exceptional!  If you ever find yourself in the Las Vegas area, I highly recommend booking a balloon flight.  It's an adventure unlike anything you've ever experienced.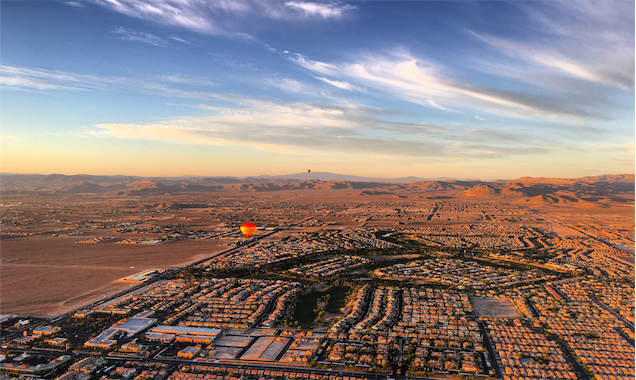 Many thanks to Vegas Balloon Rides for allowing me to experience your Sunrise Balloon Flight.  All opinions, as always, are my own.