Hiking to the summit of Diamond Head Crater is a must when visiting Oahu. The island, just like all other Hawaiian islands is undeniably beautiful. The coastal drives, the sunsets, the warm weather, all of these factors make it a popular tourist destination year-round.  There are no shortage of things to do or see in Oahu, but some experiences you just don't want to miss and this hike is one of them.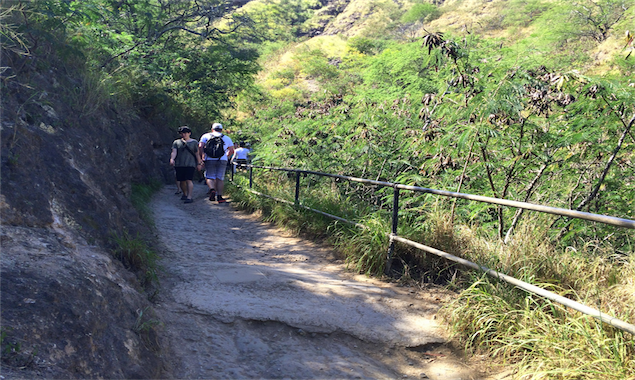 Le'ahi as it's known in Hawaiian was once used as a part of Oahu's coastal defense system.  The Fire Control Station at the summit was completed in 1911 and helped direct artillery fire from batteries in Waikiki and Fort Ruger.  The hike will give you a glimpse into both the geological and military history of this volcanic crater.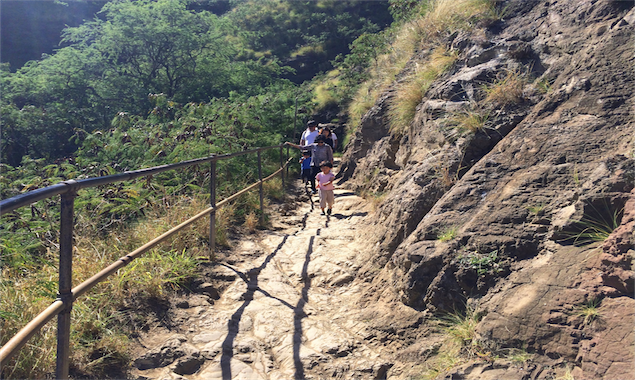 From the trailhead to the summit is 0.8 miles and reaches an elevation of 761 feet.  It's not exactly a difficult hike, but there are a number of switchbacks with uneven terrain so appropriate footwear is a must.  (However, I will never forget seeing a Japanese woman wearing a dress and high heels on her way down from the top.  I guess everyone has their own view of comfort.)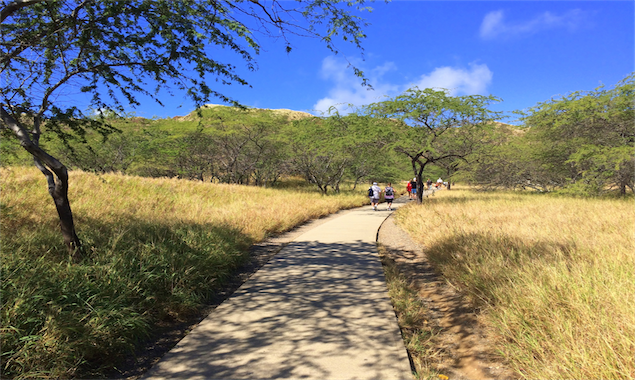 The trail starts off on pavement before turning into rocky switchbacks.  As you continue, you'll reach some steep stairs and then make your way through a 225-foot tunnel.  Once you make it to the summit, you'll be rewarded with some postcard views of the shoreline and the majestic skyline of both Honolulu and Waikiki.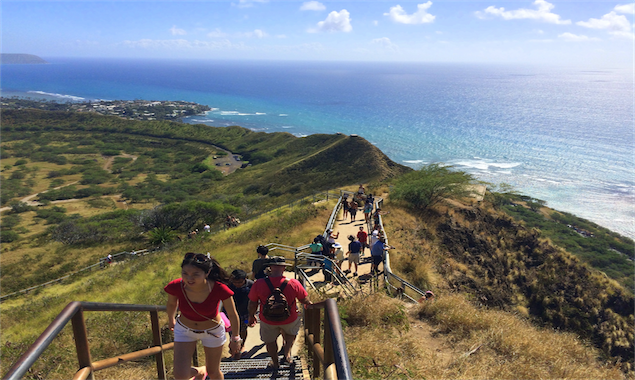 The entry fee into Diamond Head Crater is $5 per vehicle or $1 per walk-in visitor.  Along with comfortable shoes, I recommend bringing a small backpack with water and of course your camera.  The trail can get very crowded so try to arrive early to beat the traffic.